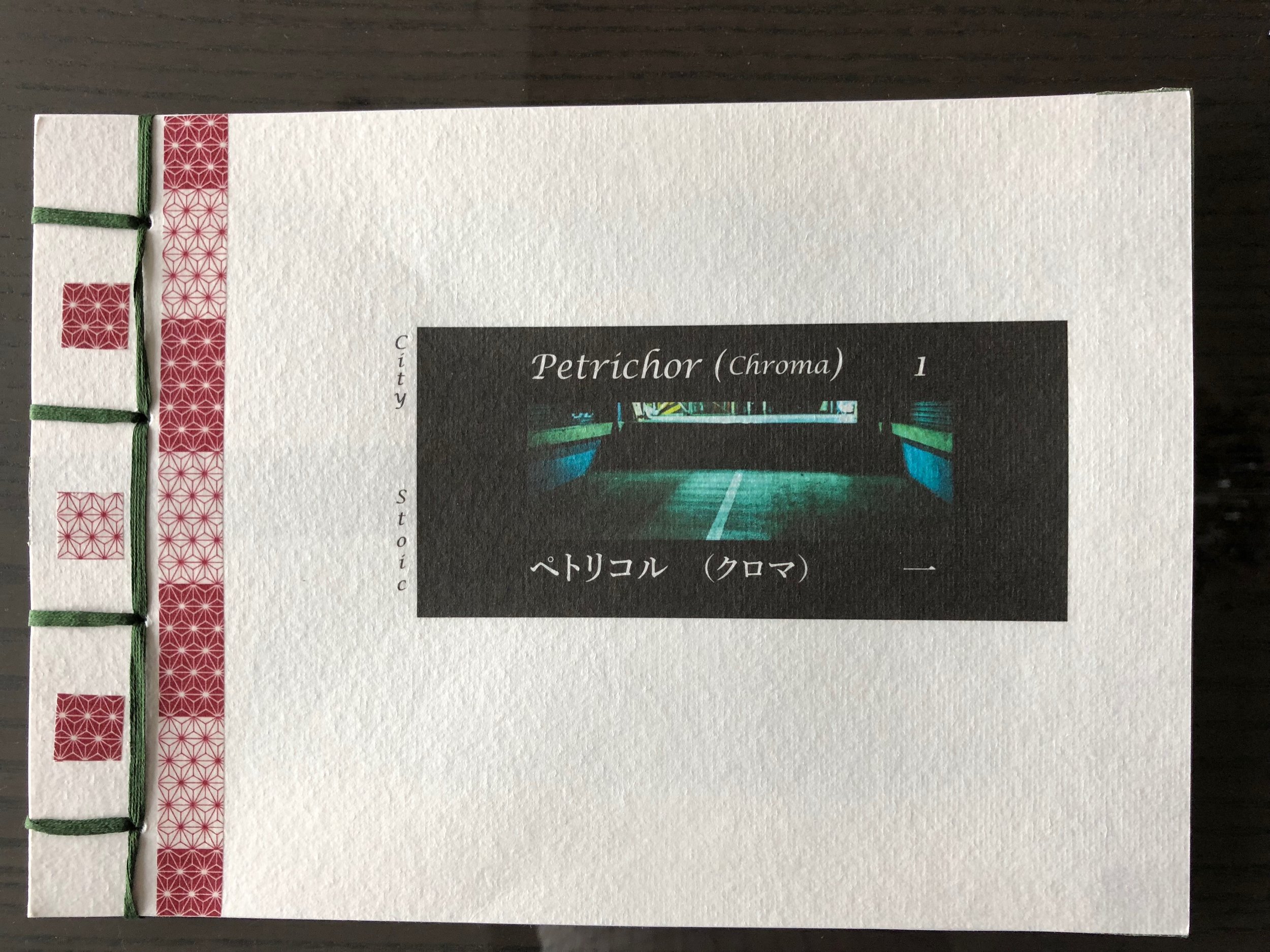 Petrichor (chroma) 1
Issue #1 of Petrichor (chroma). Colour film street images of Tokyo, Japan. More information below.
Shipping included.
Petrichor (chroma) is a "print-zine" (a cross between a fine-art photo book and more relaxed idiosyncratic photo zine). All images in the chroma (colour) series of this print-zine are of my street/urban images taken with colour film then digitized through scanning the negatives. Everything but the negative development is done in my studio; from scanning the negatives to printing, binding, and designing the print-zine. The paper used for the book is Japanese washi (in keeping with the "zine" philosophy, the paper is not as high quality as the washi I use for my fine-art prints).
There will be only 20 copies sold for each issue (plus an "artist's copy" for myself). Each issue will be numbered and dated. Each issue will also be unique due to the nature of the book-making process. I hand write the text for the images and add designing elements that will probably change depending on the materials I have on hand at the time. The "hand-made" look of the book is in appreciation of the Japanese aesthetic philosophy of "Wabi-Sabi" (very simply put; the beauty of imperfection). Thus, my handwriting may not be perfect and the lining of the design may not be exact; but that is the beauty of Wabi-Sabi.
Petrichor (chroma) 1 has the theme of "City Stoic". I chose the images for this issue based on the concept of the seemingly stoic mentality of people walking/sitting/etc... on the streets of Tokyo. Below are a video and images of making a copy.